Last week we started the countdown of the top 20 coolest parks in the United States, and this post is part two, the final count down to number one. On the previous post we visited the towering red wood trees in California, volcanoes that you can swim inside in Hawaii, the pristine untouched mountains of Alaska, the ringing rocks musical rock park in Pennsylvania and much more.
This week we are going to be visiting some incredible new places around the US and even take a trip back in time to a land where a certain prehistoric beast dwells. We hope you enjoy part two of the COOLEST PARKS in the United States, and we REALLY hope you get the chance to see some of crazy cool places.
If you missed the part one post, not to worry, find it HERE.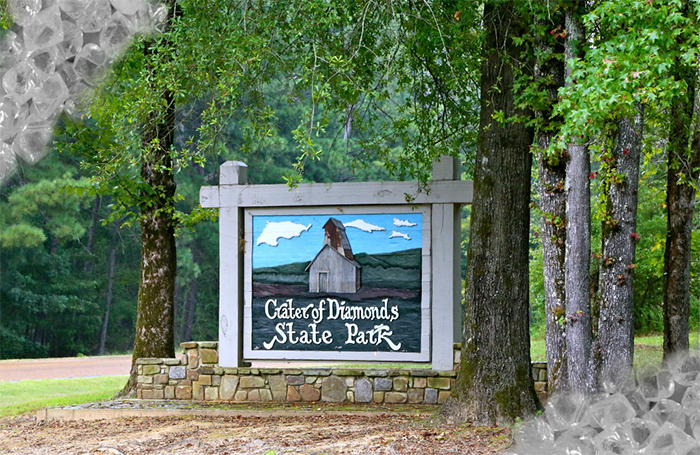 10. Crater of Diamonds State Park, Arkansas
Most people visit parks to relax and take in the sights. For the gem-hunter, Crater of Diamonds State Park offers people the unique possibility of return home with pockets stuffed with diamonds. Affordable mining implements along with the very real chance of finding at least something makes Crater of Diamonds Park America's the best park for improving one's bank account as well as one's peace of mind.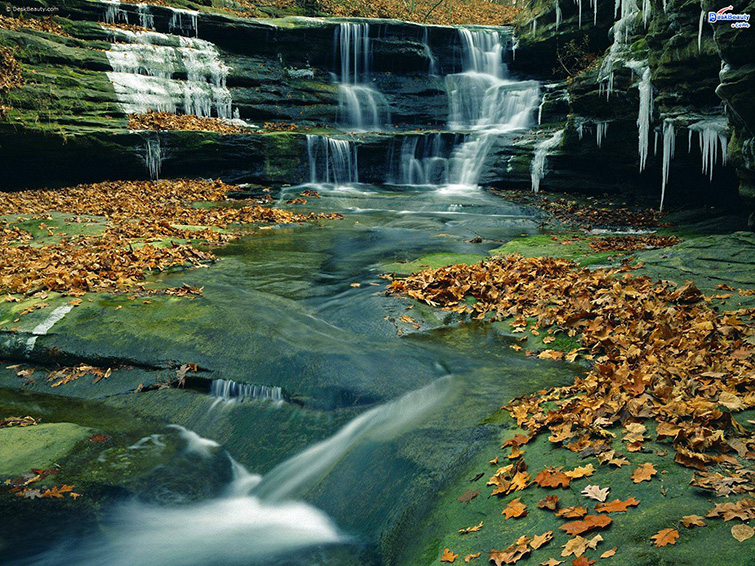 9. Starved Rock State Park, Ilinois
Amid the flat, Midwest terrain is a park consisting of canyons and waterfalls. Visitors can trek over 2,600 hundred acres, enjoying scenic swimming holes.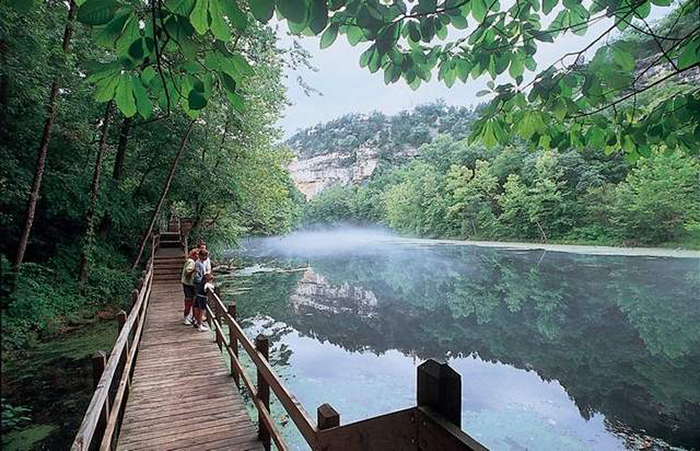 8. Ha-Ha Tonka State Park, Missouri
Within the borders of this 3,700 acre midwestern gem are a variety of caves and lakes. Fishing, hiking, swimming, and spelunking are fairly normal fare for parks. However, the winding trails offer hikers exhilarating exercise. What's more the trails lead to the ruins of a 1905 castle, which offers park lovers something truly cool and unique.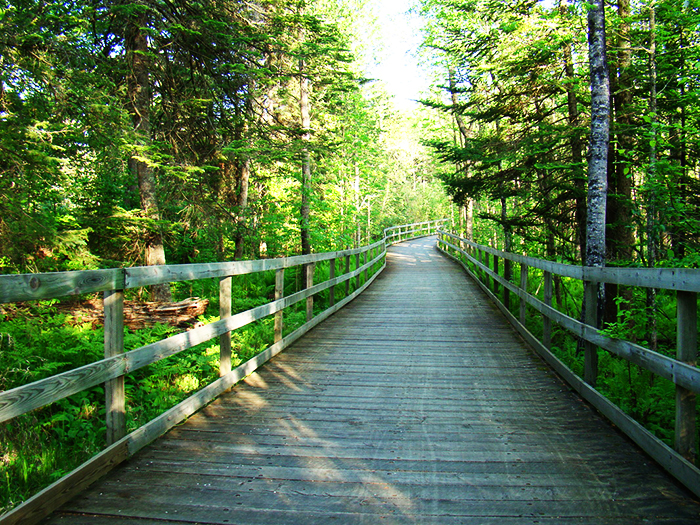 7. Itasca State Park, Minnesota
Old world South American adventurers often sought the source of the Nile. In the United States, modern park adventurists can wade across Lake Itasca's most famous outlet, which also happens to be the source of the mighty Mississippi river. The outlet is shallow, so the experience is safe, and once a person dries off, biking is available across 16 miles of paved trails.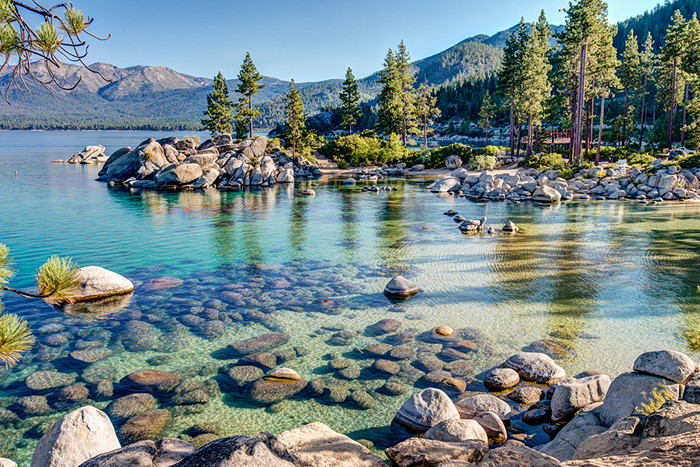 6. Lake Tahoe State Park, Nevada
Pristine waters allow a turquoise-tinted view all the way to lake's bottom. Kayakers and scuba divers can enjoy first hand waters so clear, they mirror the blue desert sky in rainbow-worthy hues of emerald and byzantine. Fitness buffs can take advantage of climbing or biking while hikers can enjoy over 50 miles of trails.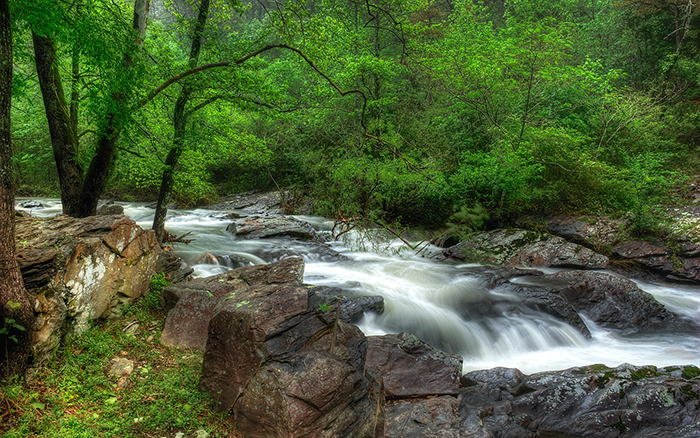 5. Hot Springs National Park, Arkansas
Bathhouse row allow visitors to bathe in purported healing hot springs. Although newcomers will at first notice the waters ever present smell of sulfur, the odor becomes less noticeable amid the water's soothing temperatures.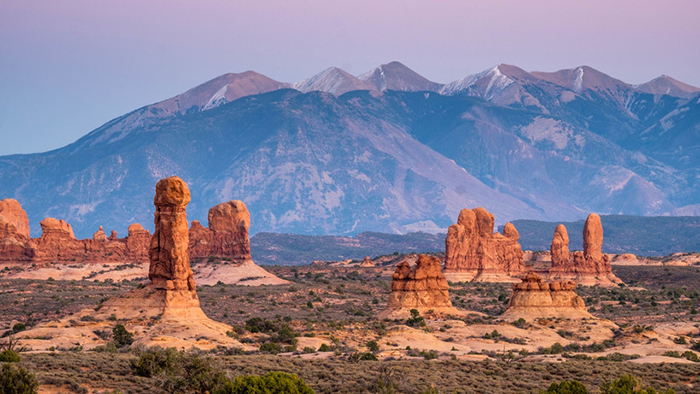 4. Arches National Park, Utah
Other parks have trees and rivers and trails and castles. Arches National Park in Utah offers panoramic views peppered with arches. Some are as small as 10 feet. Others rise to over 65 feet. Over 2,000 arch-rock formations exist within this park that spans 120 square miles offering hikers geologic wonders to behold.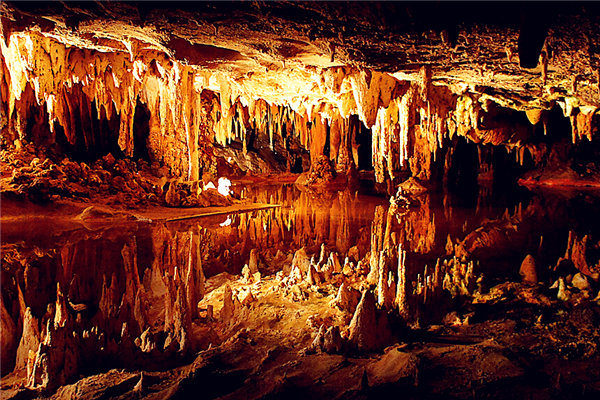 3. Kartchner Caverns State Park, Arizona
Kartchner Caverns is an outdoor-underground mixture. First, visitors tour the nearby desert as tour guides outline how the caverns were discovered and kept secret. The vast desert gives no hint of what lies beneath. Then, hikers escape the heat and travel beneath the desert in relative, seemingly air-conditioned comfort. The expedition takes take visitors beneath the overhead cacti amid beautiful cave formations and a few remaining underground pools. Visitors are cautioned to remain perfectly still when tour guides turn off the lights, allowing people to experience absolute, total darkness. Finally, the visitors emerge once again, which is when another type of magic takes place. Prior to delving beneath the desert, the landscape was simply vast and starkly beautiful. Following the descent, every rock is a potential gateway to yet unknown caverns, the landscape now a shell overtop another world altogether. Kartchner Caverns are simply magical.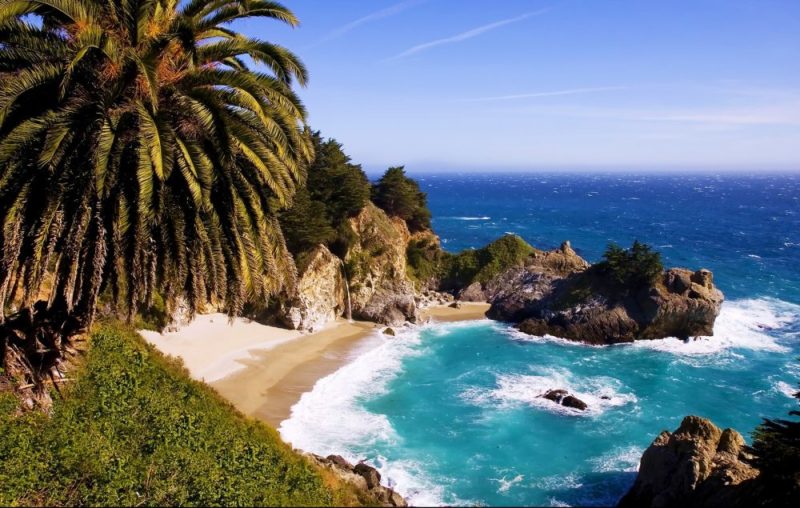 2. Julia Pfeiffer Burns State Park, California
Julia Pheiffer Burns State Park offers the beauty of Big Sur without the congested traffic scenic routes. Hikers can enjoy nearly ever-present views of the ocean while hiking up ridges extending 3,000 feet into the sky. The park is a catch-all for natural wonders, including redwoods and 80-feet high waterfalls.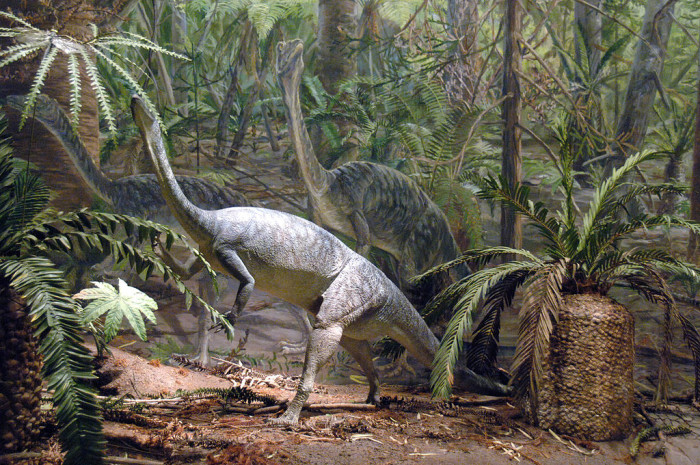 1. Dinosaur State Park, Connecticut
People might argue about what parks to include in a list of cool parks, but regardless the types of parks, one would have to agree any park that included dinosaurs would be a sure-fire hit. And Dinosaur State Park is just that. It's perfect for families and the proverbial child of any age. It's a fossil-lover's haven, but the indoor and outdoor exhibits and the fossilized as well as near-realistic dinosaurs offer a Jurassic glimpse of these awe-inspiring creatures. The best outdoor exhibit offers children (and adults) the opportunity to walk amid giant fossilized dinosaur tracks. Dinosaur State Park is a absolute amazing time-travel excursion into pre-history.
About Park Warehouse
Park Warehouse sells high-quality commercial site furnishings for all types of indoor and outdoor facilities like parks, office buildings, schools, and playgrounds. Customers can purchase benches, bike racks, picnic tables, trash receptacles, bleachers, lockers, grills, dog park equipment, structures, message centers, umbrellas, traffic equipment, and more.