Our past customers may already know about many of the products we carry, but what our customers may not know - is that we are always looking for exciting new products, to become your one-stop shop for quality and cost-efficient site furnishings. So with that being said, we are happy to announce a new line of sports and field equipment you and your team will be sure to love.
Having sports programs and equipment available is very important to every community because sports help people stay in shape, teach social and moral values, teamwork, and good sportsmanship. If you happen to be a part of an organization that offers sports programs and activities, then you already know that having the right recreational equipment is extremely important. However, you might think getting quality recreational and sports equipment will break the budget, but were here to tell you - it doesn't have to. We are proud to offer hard-to-beat prices on tons of equipment that will impress the whole team.
When you shop for sports and field equipment with us, you will several fantastic benefits including, high-quality equipment that will actually last, the lowest prices, and a friendly knowledgeable support staff that will listen to your goals and make them a reality. See what we have in store for YOU!
Types of Sports Equipment: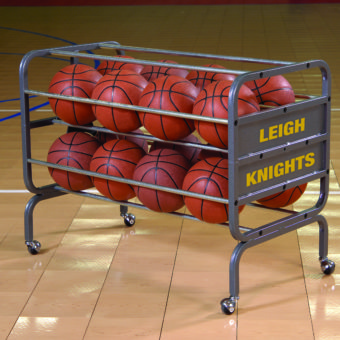 Basketball Equipment: You can't have the best recreational center without a basketball court. Whether you need to replace old basketball hoops or would like to construct your first court, we are ready to meet your needs.

We have indoor and outdoor basketball hoops of different sizes so that you can find one that makes sense for your court. Many community centers with an outdoor basketball court prefer removable hoops to regulate the court use and protect the equipment from theft.  You will also find ball racks, security lockers and more. When you have high-end basketball equipment at your facility, using our durable security lockers gives you peace of mind. The best basketball court can be yours in no time, and we are happy to point you in the right direction.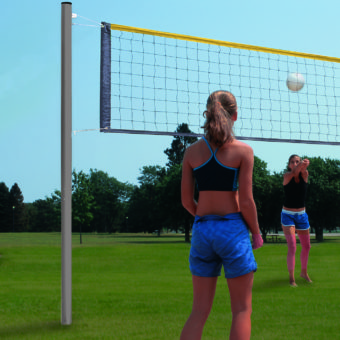 Volleyball Equipment: If you are looking for an indoor or outdoor volleyball net and related equipment, we are ready to meet your needs from start to finish.

When you review our inventory, you will discover a wide variety of indoor and outdoor kits you can use to set up your volleyball court without trouble, as well as transportation carts and referee stands. If you are just looking to upgrade your existing kit we have several accessories such as chrome-plated floor sockets. Whether you want nets for casual play at the beach or to host formal competitions in a gymnasium, we have exactly what you need. Regardless of the type of community resources you host, you owe it to yourself and your team to have the best possible volleyball supplies on the market.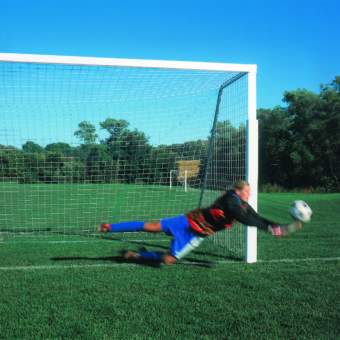 Soccer Equipment: Think about adding a soccer area to your facility, if you don't have one already.

The set up process is fairly simple and easy, and you really only need a few pieces of equipment to get started. An added bonus of adding this sport to your roster is the numerous several health benefits to players with minimal risk of a contact injury. When you check out our stock of soccer equipment, you will discover permanent and fully portable goal kits, and everything in between. We also have corner flags, and anchor kits.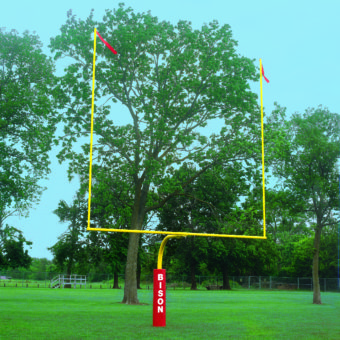 Additional Sports Equipment: Some people are looking for products other than the ones in our main collection, and we are still ready to have their backs. As your one-stop shop, we have the equipment you need to host almost any sport on which you have set your mind.

Need regulation goal posts for football games? You can find them in several sizes and designs, we even carry one that has a built in soccer net. In addition to offering a variety of football goal posts, we also sell pickle ball nets, badmitton systems, and outdoor field hockey supplies. If you are looking for lacrosse goals to use in your field, we have those too! Tell us what kind of sports equipment you are looking for and our team will be happy to help you choose the right equipment for your facility.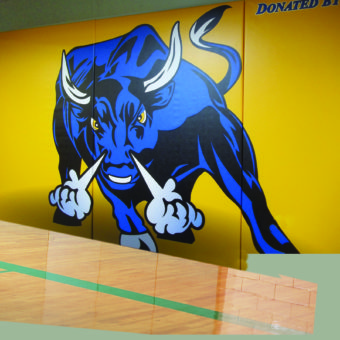 Safety Equipment: As a community leader, we know you value the well-being of your team, and we are prepared to meet your safety needs. Our safety equipment reduces the odds of injury so that you and your community can play without stress.

Cover your basketball equipment, goal posts and other equipment with our safety padding. The best part is that you can add your custom logo or team name and instantly increase aesthetic appeal to your sporting area. Custom matting doesn't just add aesthetic appeal, and keep your players safe, they also help you build awareness ans support for your team(s). Our custom padding will generate attention from the audience and will even help a new team gain traction and support.
Why choose us instead of going to a local sporting goods store?
Well that's easy, because you won't have to replace it again in a month. We ONLY sell equipment and supplies of the highest quality possible.

When you buy cheap products from chain stores you are sure to discover that the equipment does not last long. Having to keep replacing cheap equipment is much more expensive than buying quality equipment from the get-go, not to mention can be a huge inconvenience for your team. Getting it right the first time with quality materials that can stand the test of time, will save you so much more in the long run.

We only carry products of top quality, and we are committed having the lowest prices of all commercial grade sellers, so if you value quality, durability, and great prices – we will make a great team.
Teamwork Makes the Dream Work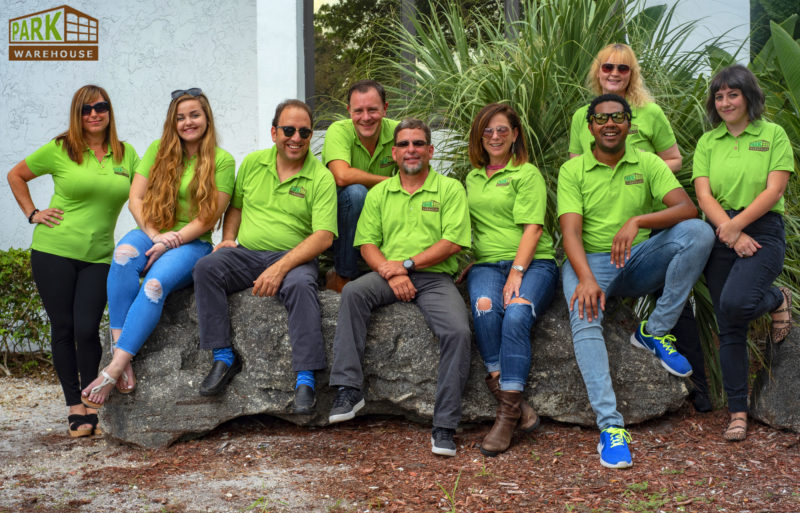 We are a company made of people that are fully dedicated to making your vision come to life. Tell us about your facility, community and goals, and our experts will show you equipment to bring your ideas to reality. If you're still in the planning phase, we are always ready to answer the phone if you have questions.

Got a deadline? No problem, we offer prompt, we offer affordable shipping you can depend on. We have the fastest lead times in the industry, so you never need to wait long for your equipment to arrive when you buy from us. From the first call, to the moment your equipment is installed and ready for use, we will have your back and be happy to assist you with any and all concerns about your order.

Whether you have shopped with us in the past, or you are a new member of the park warehouse family, we encourage you to check out our latest product line: Sports and Field Equipment.
Building or growing your recreational center has never been this easy. Don't buy cheap products and hope for the best, call us first – 888-321-5334