If you think recycled plastic benches and picnic tables are still a novelty, you might want to look at these statistics.
Recycling is now a large, established industry in America.
That's very good news. Because the more plastic scrap we collect and the more recycled plastic we put back into use, the less we need to deplete our natural resources.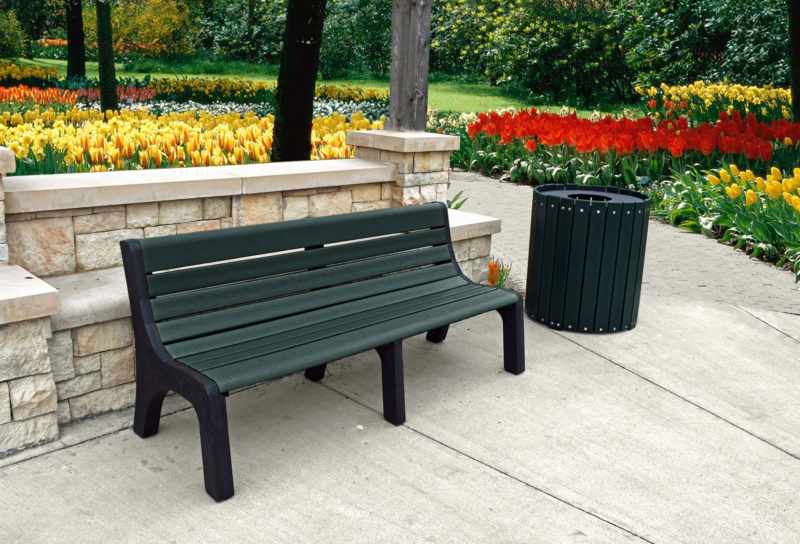 Here are some very encouraging facts from the Institute of Scrap Recycling.
Plastic is still a popular material. From 2004 to 2016 global plastic production grew from 225 million metric tons to 335 million metric tons.
According to the Institute of Scrap Recycling Industries, nearly 1.5 billion pounds of post-consumer non-bottle rigid plastics were collected in 2016.
That's four times the amount collected in 2009.
In 2017 the US exported more than 1.5 million tons in plastic scrap.
There is up to an 87% reduction in the amount of energy required when manufacturing recycled plastic products rather than from virgin materials.
Those recycled products are put to good use, but we need plenty of then. It takes 376 milk jugs to create one recycled plastic Adirondack chair. To make a six-foot park bench, about 3400 milk jugs are required. For a six-foot picnic table, the amount increases to 6300 milk jugs.
According to the EPA, only about 30% of high-density polyethylene (HDPE) No. 2 plastic used to make items such as milk jugs or laundry detergent containers is recycled.
How recycled plastic benches are made

Where do those plastic jugs end up?

First, the HDPE No. 2 rated heavy-duty plastic is sorted and separated from the lighter PET type of plastic typically used in soda and water bottles.

This heavier and denser plastic scrap is then shredded into small flakes. The next step is for the material to be washed and dried.

The resulting flakes are then transformed into pellets. This is achieved by melting the flakes in an extruder and processing the material.

The pellets are processed into either planks or sheets and used to make products such as recycled plastic benches or recycled plastic picnic tables.

You can see at the Park Warehouse that scrap is transformed into beautiful picnic tables and benches.

For years, there was a perceived notion that products made with recycled plastic scrap are inferior to products made with virgin materials.

This may have been the case when recycling manufacturing first starts about 25 years ago, but that is not the case today.

Advances in manufacturing now offer products that are very durable and reliable.

The recycled plastic benches and picnic tables from the Park Warehouse are built to be resistant to mold, mildew, and termites. The planks are also fade-resistant and will not crack, splinter, chip or corrode.

There is no need to sand, paint or stain these products.

In fact, for some of our recycled plastic products, we offer a 50-year warranty, unheard of in the commercial site furnishings industry.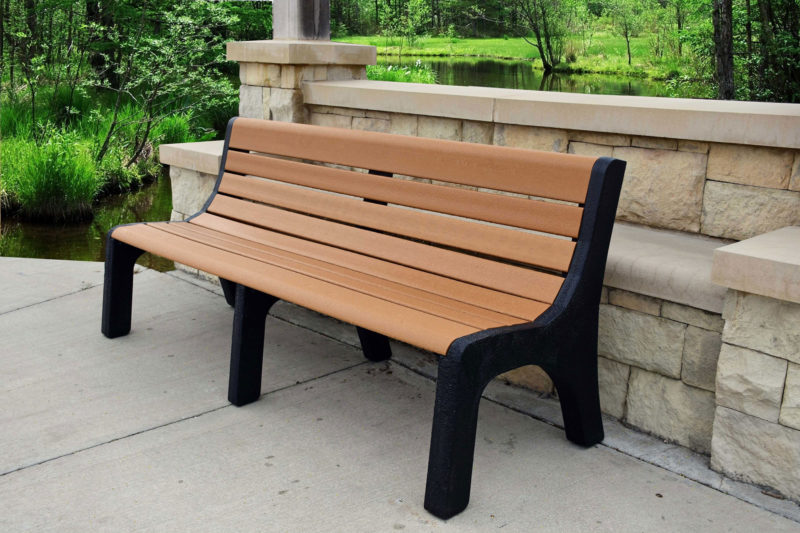 Choose from many styles and colors

Another great advantage of recycled plastic is that it can be molded into an array of attractive styles. In fact, recycled plastic benches can be ordered in traditional park bench styles that resemble wooded park benches of yesteryear.

Also choose from an array of appealing colors: black, blue, brown, cedar, gray, green, red and white (depending on the type of product).

As you can see, recycling has matured into a big viable business. In this environmentally-conscious age, it's smart to purchase products made with recycled plastic.

Our products are also manufactured in the USA, so this effort supports American businesses and workers.

Repurposing the plastic scrap into quality recycled plastic benches and picnic tables show your customers or students that your facility cares about the environment.

And because of huge advances in quality, your investment is protected as well.

It's a win, win, win for your facility, manufacturers and the planet!

About Park Warehouse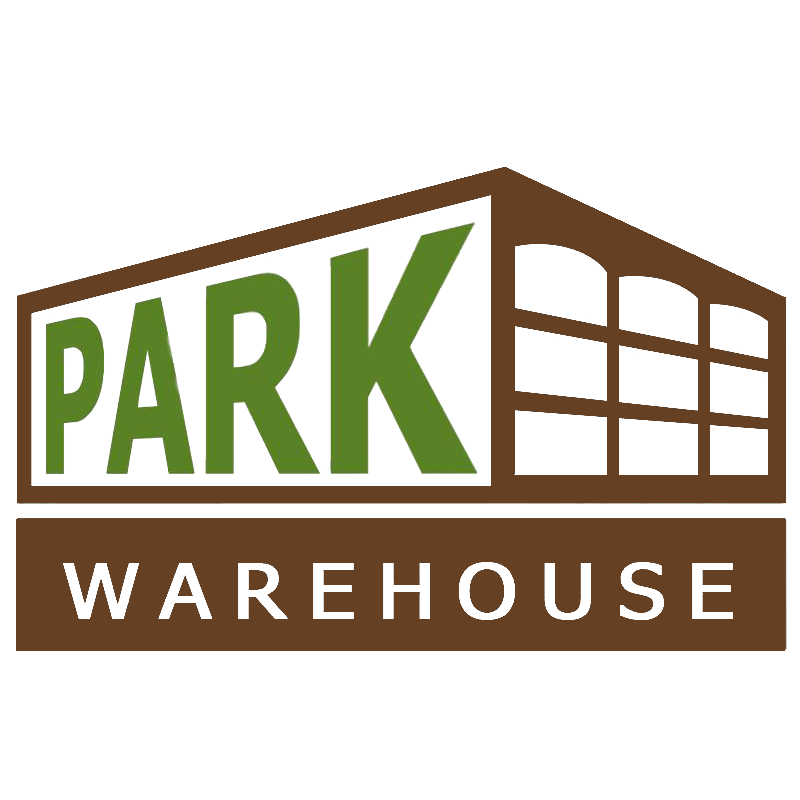 At Park Warehouse, we take pride in being a trusted supplier of picnic tables, benches, and other commercial outdoor furnishings. With our expert product knowledge and commitment to excellent customer service, we're ready to help you select the right products for your needs, and our support continues even after your product has been delivered. You'll enjoy competitive shipping rates and the peace of mind that comes with our best price guarantee: If you discover the same product with a lower total delivered cost, then we'll match or beat it. Stop by our website to shop our extensive selection of top-quality commercial outdoor site furnishings. If you have questions or are ready to learn more about the Park Warehouse advantage, contact us today at 888-321-5334.