There are so many great parks in the United States. Many are popular because of their unique natural beauty. Others are known for their abundant wildlife or amenities. Others offer the opportunity to enjoy a variety of activities—from photography to enjoying a day out on the water to camping and fishing.
However, among these great parks, 20 of them of them deserve special mention–not because they are simply beautiful or have great amenities—but because they are SUPER cool. Of course, these parks are beautiful and have a variety of features. But it's not because of these typical features that they make this list. These parks make this list because they offer something so cool, something so very special that park lovers across the world need to know about them. This is a two part series and this is part one! Tune back in next week for the final count down to number one.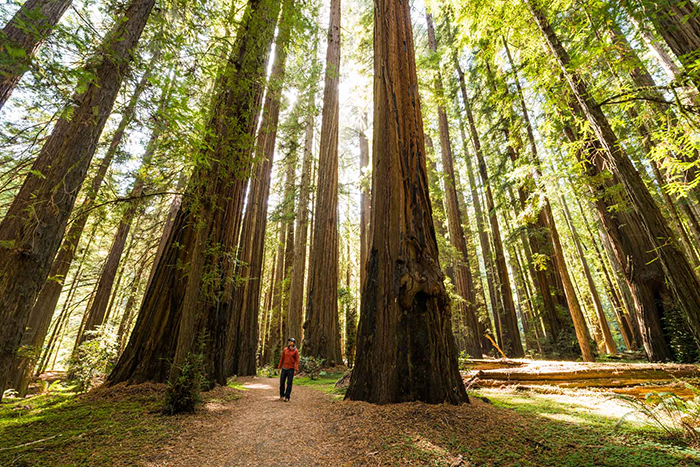 20. Humbolt Redwoods State Park, California
The California Redwoods. Who hasn't heard this extraordinary state park. However, visiting them and seeing it with your own two eyes is another matter entirely. The description "awesome" might seem insufficient as such an expression has enjoyed a casual over-use in modern media. The sense of awe created by these towering natural wonders has been compared to a religious experience. It's this sense of awe that makes the "awesome" the appropriate description. The tips of the trees shift in the wind—nearly fifteen to twenty stories high. Others are centuries old. Visiting the California redwoods is among the most incredible experience a park lover could want.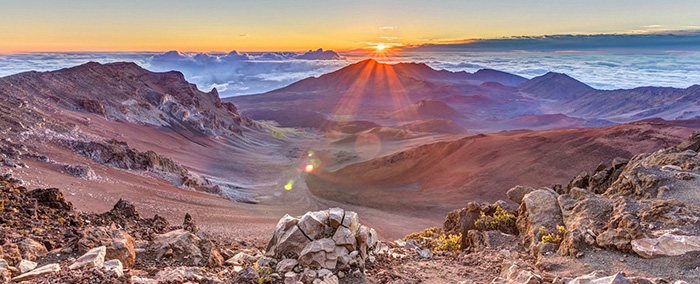 19. Haleakala National Park, Maui
Hawaii is known for its volcanoes. Approaching the fiery rims or photographing them from afar is an extreme experience for any park lover. That said, Hawaii is known for its volcano sightseeing. For something really out of the ordinary, Haleakala National Park in Maui allows its visitors to swim in a volcano. Yes, swim. Of course, the volcano is dead, but the lush tropical rainforest, vegetation, and lakes that have rose within the confines of this crate offers not only the unique bragging rights of swimming in a volcano but a permeating calm that accompanies such beautiful scenery.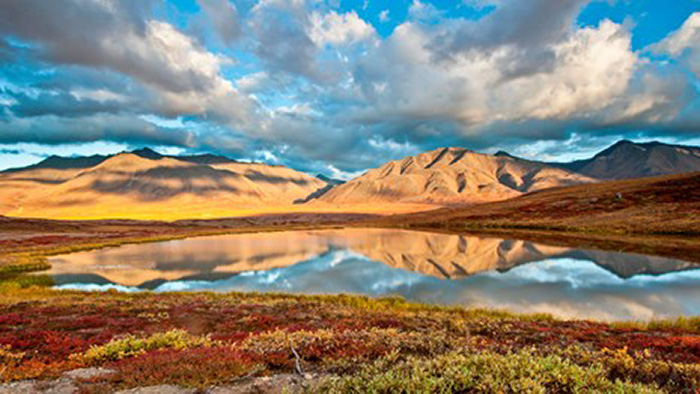 18. Gates of the Arctic National Park, Alaska
For history buffs, the Gates of the Arctic National Park is the opportunity to step into a world where people have been living for 13,000 years. Within this park are thousands (yes, thousands) of archeological sites. For people wanting to get away from the developed world, this park is perhaps the best way to accomplish that. The Gates, as it's called, offers no amenities. No bathrooms. No roads. No trails. It is pristine and purposely untouched – something rare in our modern world. Organized tours allow visitors the opportunity to backpack, hike, camp in America's northernmost park.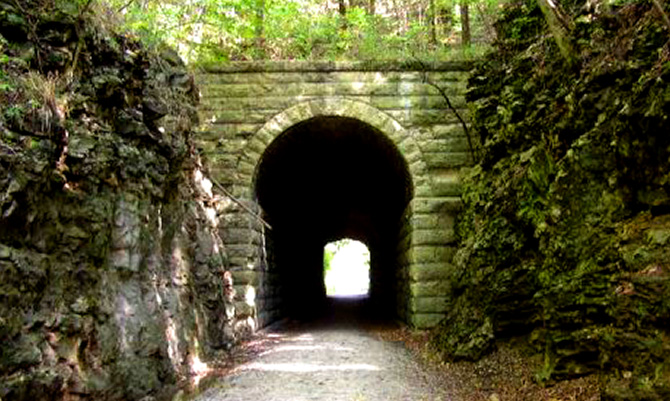 17. Katy Trail State Park, Missouri
For hikers, Katy Trail State Park is the longest park in the United States. It consists of a single trail that spans from Clinton, Missouri (just south of Kansas City) all the way to St. Louis. Along the way, one can enjoy overlaps with Louis and Clark's famous journey as well as enjoy views of the Missouri river.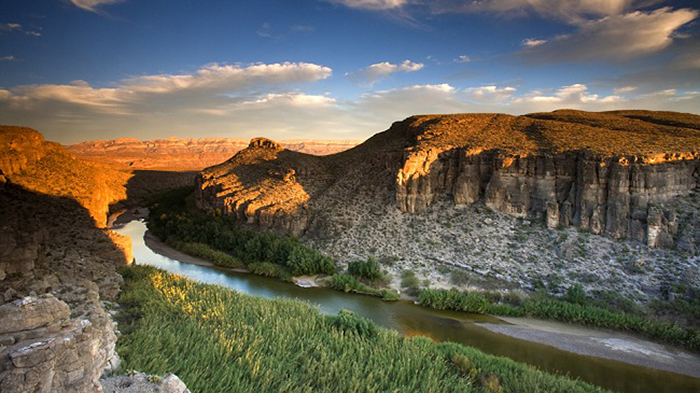 16. Big Bend National Park, Texas
Crisp. Clean. Clear. On many nights, so little light pollution and cloud coverage exist within Big Bend that star gazers can view Andromeda galaxy—over two thousand light years away. Such clear air also allows magnificent views of the expansive Texas landscape and the Chihuahuan Desert. Visitors should also save time to visit park museums, which host the world-record remains of a 50-foot crocodile.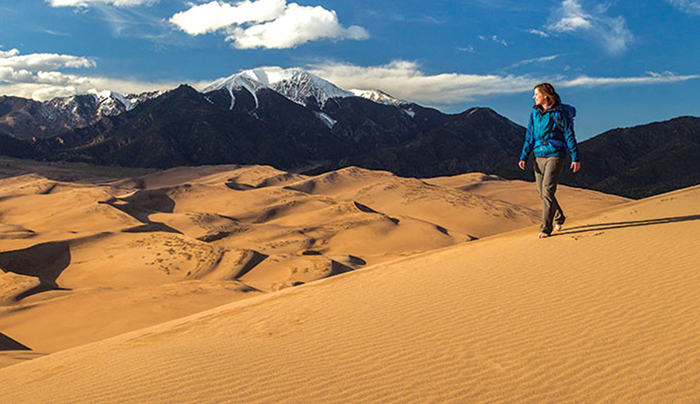 15. Great Sand Dunes National Park, Colorado
Everyone knows about snowboarding. Sand sledding, however, is what park lovers can expect here. Sledders hit speeds of over 30 miles per hour along sand dunes towering between 40 and 750 feet. Visitors must be careful. The dunes go down, but they also go up. These ever-shifting, undulating makeshift rollercoasters allow sledders to reach speeds capable of launching them over thirty feet into the air. For the ill-prepared, minor injuries abound.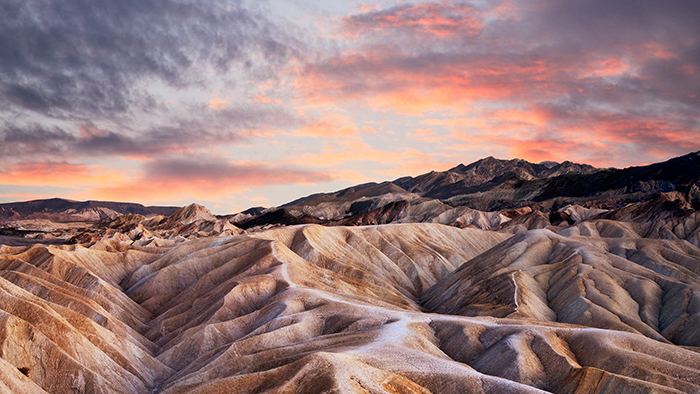 14. Death Valley National Park, California
Death Valley offers the unique experience of extreme heat. In 2017, Death Valley reached the world record of highest average monthly temperature. For this month, many nightly temperatures did not drop below 100 degrees Fahrenheit. Visitors enjoy taking selfies beside the park museum's digital thermometer, which often reads 130 degrees. For the truly adventurous, hiking is actually a popular activity. Bring lots of water.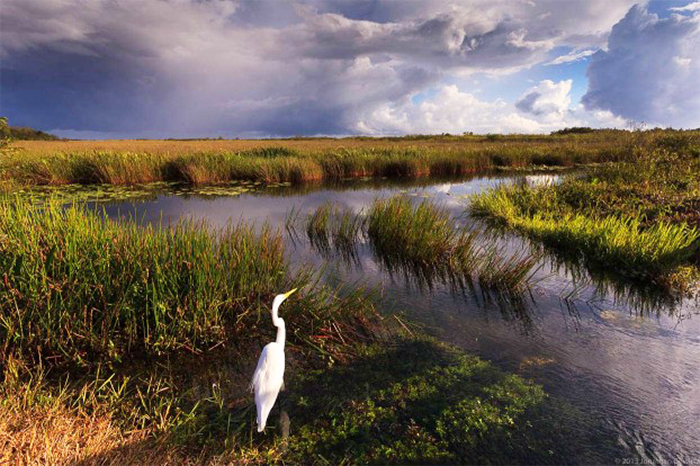 13. Everglades, Florida
If you're a person enjoys alligators, panthers, pythons, mangrove trees, and swamps, the Everglades represent a 1.5 million-acre utopia. There are a ton of options for guided tours, air boat rides, and other attractions. And yes, boating and camping are allowed. Enough said.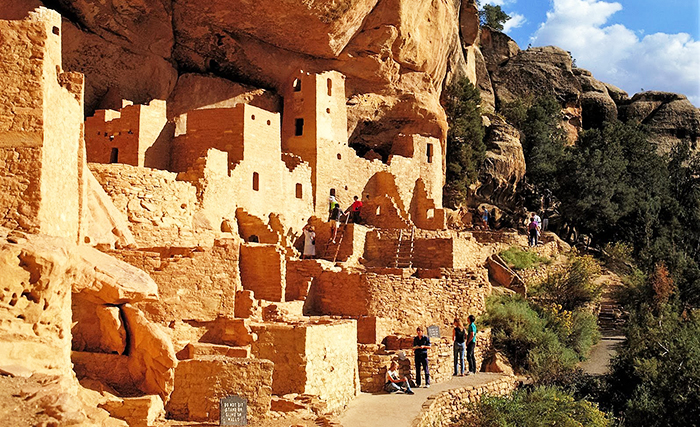 12. Mesa Verde National Park, Colorado
Mesa Verde is home to over 5,000 archaeological sites, the most famous of which include over 600 cliff dwellings. As these dwellings are perched vertically along the cliffs, one might understandably think these dwellings are analogous to nests, tiny sleeping-quarter-type rooms. One would be wrong. Some of the dwellings have over 150 rooms. The info-tours offer amazing facts amid breathtaking views.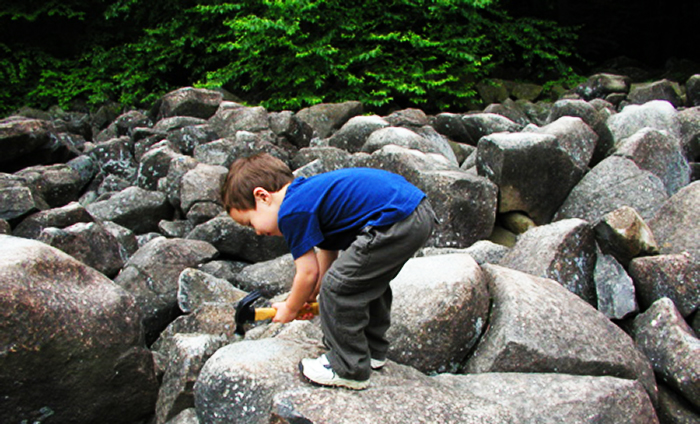 11. Ringing Rocks Park, Pennsylvania
Ranking among the top 20 coolest parks in the U.S. doesn't necessarily mean the park needs to be big or include camping among alligators. Ringing Rocks Park is just such a park. It's a relatively small 120-acre park. Instead of reptiles and volcanoes, it has rocks. Huh? Rocks? Incredible. Well, what's incredible is the fact that visitors enjoy bringing hammers to the park and visiting a series of rocks and boulderst that, when struck, resonate loudly and musically. Each rock is slightly different than the last, and the sounds carry. It's a strange, fun, invigorating whimsical experience.
About Park Warehouse
Park Warehouse sells high-quality commercial site furnishings for all types of indoor and outdoor facilities like parks, office buildings, schools, and playgrounds. Customers can purchase benches, bike racks, picnic tables, trash receptacles, bleachers, lockers, grills, dog park equipment, structures, message centers, umbrellas, traffic equipment, and more.