Author Comment
This was written to be non-political. It was meant to raise awareness of the issues going on and how the shutdown is affecting our great parks. Our resources are in danger, and the more awareness of the issue the better it is for our parks and those affected by the shutdown.
It's a dark period for America's national parks as our celebrated parks are taking a beating because of the government shutdown. Piles of trash and human waste have spurred volunteers to clean up the parks for free. While federal funding has been stopped for almost three weeks, the parks are still technically open. There are no staff members on hand to patrol or clean the park, but visitors are still allowed to enter.

Other than health and safety risks, the government shutdown is also affecting local businesses. Companies around the national parks depend on tourists for their income. Since some tourists are avoiding the parks right now, the shutdown is also hurting local economies as well.
Waste Keeps Accumulating With No One to Clean It
No one is manning the visitor centers or offering park tours, but people keep showing up. There are more than 400 monuments, battlefields and national parks in the United States. Ranging from small sites to gigantic parks, these locations are now in danger. Without proper staffing, it has become challenging to protect visitors and park resources from harm.
visitors have resorted to defecating on open ground. In other parks, the portable restrooms are open and filling up with waste. Trash is accumulating in every park because there is no one around to pick it up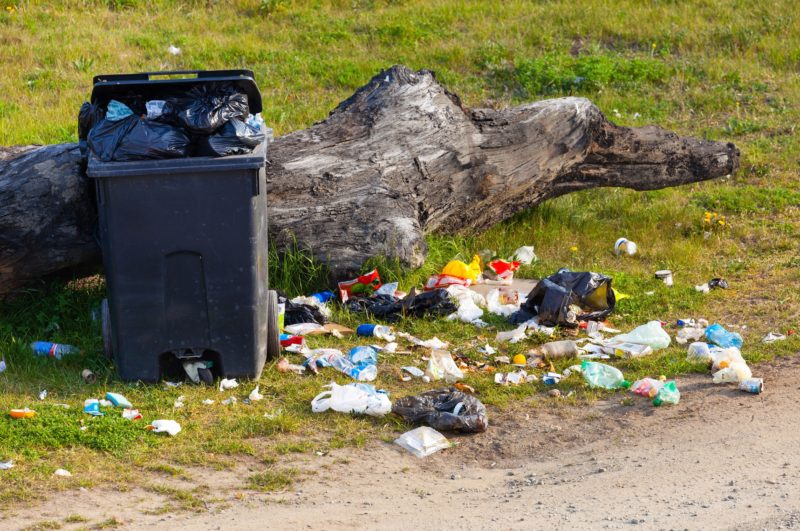 Some parks have locked toilets, so visitors have resorted to defecating on open ground. In other parks, the portable restrooms are open and filling up with waste. Trash is accumulating in every park because there is no one around to pick it up.
In response to the growing disaster, the Coalition to Protect America's National Parks and the Trust for Public Land have asked for the parks to be closed until the government shutdown ends. While closing the parks would disrupt lives and the tourism industry, leaving them open puts the health and safety of visitors at risk.
Waste is not the only problem. There are other safety concerns with leaving the parks open. Since the federal workforce was furloughed before Christmas, three visitors have died in national parks. In Yosemite National Park, a man died from a head injury due to a fall. At Horseshoe Bend Overlook, a teenage girl plummeted over 700 feet to her death. In the Great Smoky Mountains National Park, a woman died after a falling tree hit her.
In an average week, six people die in the park system. These deaths range from heart attacks to accidental drowning. While the current number of deaths is within the normal range, former Park Service officials believe that park-related activities carry a higher risk when there are fewer employees in the parks.
States and Volunteers Take Over National Park Duties
In some cases, state governments, non-profit organizations and volunteers have taken over for the national government. Currently, New York state is devoting $65,000 a day to keep Ellis Island and the Statue of Liberty open. Utah is paying to keep visitors' centers running at the Bryce Canyon, Zion and Arches national parks.
In Arizona, the state is paying the cost of keeping the Grand Canyon open. Currently, the state is taking care of the bathrooms, snow removal and trash collection. While the park's campgrounds are open, there is no one there to handle reservations and check-ins.
The Californian government is paying the cost of taking care of the park's restrooms, trash collection and visitor centers at Yosemite National Park. At Joshua Tree, camping is no longer allowed because the full toilets are a health risk. Meanwhile, a redwood grove and two campgrounds in Yosemite National Park were closed down because urine and feces were discovered along the roadways.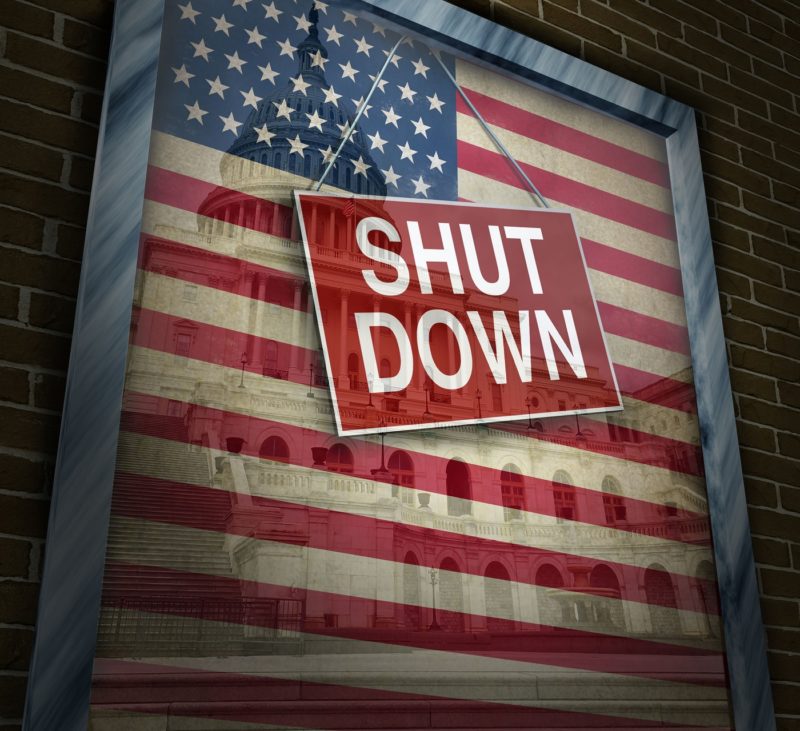 Despite the state's help, Yosemite is still filling up with garbage. Trash is getting left out along vista points. Feces can be seen on the ground next to locked restrooms. Meanwhile, cars are parked in illegal parking zones.
Volunteers are stepping up to help keep parks running. At Joshua Tree National Park, the non-profit Friends of Joshua Tree and community members have been scrubbing toilets and collecting trash for the last two weeks. A local company, Cliffhanger Guides, has sent volunteers to take care of the park. Meanwhile, Friends of Joshua Tree has started a local drive for toilet paper to supply the park with. Despite the efforts of so many volunteers, the park still had to close because of the over-capacity toilets.
At Yosemite National Park, the Yosemite Climbing Association has organized nearly 20 volunteers to clean the park each day. From dog waste to overflowing trash cans, the volunteers have worked to keep the park in good condition. Unfortunately, cleaning up trash is only a part of the problem. Without park officials, it is nearly impossible to stop people from removing cultural and natural artifacts from the parks.
Across the country, volunteers are struggling to fill the gap left behind when 21,000 Park Service employees stopped working because of the government shutdown. In Colorado, the Rocky Mountain National Park had to shut down trash bins and bathrooms because of overflowing.
How the Government Shutdown Affects Local Businesses
These visitors bring in about $18 million each day to the local communities around the parks. Without the parks, these communities are losing out on badly needed revenue.
Many national parks are surrounded by tourist businesses that cater to the park's many visitors. Unfortunately, the government shutdown means that fewer visitors are going to the national parks. As a result, local businesses are paying a cost in lost revenue. Many of these businesses normally expect the holidays and winter vacation to bring in a profit, but their customers are not showing up. Now, these companies are feeling the economic effects of having fewer tourists.
According to the National Parks Conservation Association, half a million visitors go to national parks at this time of year. These visitors bring in about $18 million each day to the local communities around the parks. Without the parks, these communities are losing out on badly needed revenue.
In Texas, Big Bend National Park has shut down the campgrounds and has curtailed services. The Far Flung Outdoor Center has already had half a dozen cancellations for cabin rentals. The Big Bend Natural History Association expects to lose $35,000 a week because its bookstores are located within closed park buildings.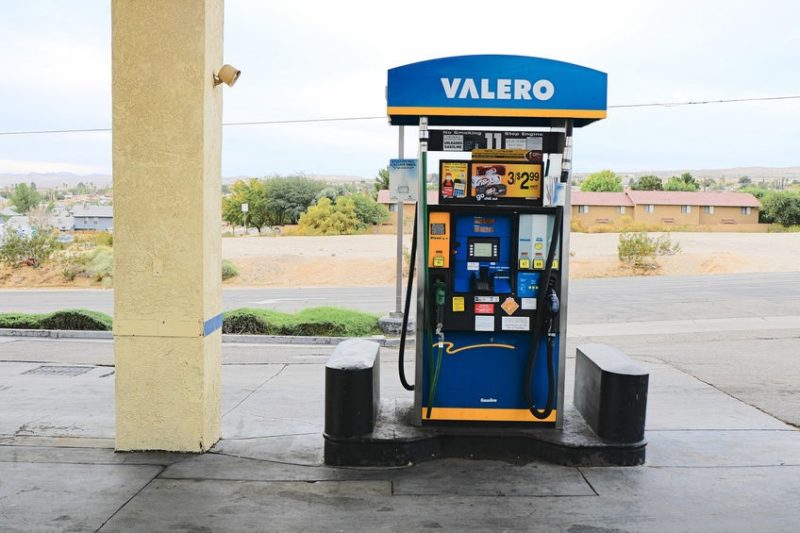 Near Washington state's Olympic National Park, park officials closed off Hurricane Ridge because no one is available to clear snow off of the mountain road. This means that the Hurricane Ridge Ski and Snowboard Area had to shut down during one of its busiest weeks of the year. Each day, the ski resort is losing about $5,000 in revenue. As a result, the resort furloughed 16 of their employees.
The Shutdown Will End, But the Long-Term Effects Will Continue
Cleaning up human waste will be challenging enough. Once the parks reopen, some of the shutdown's effects will for last months or even generations. Because so much trash has been left out, coyotes, bears and other animals will start associating humans with food. Park officials have spent decades weaning black bears off of human food and trash. Once they develop an attraction to human food, these bears may start attacking humans and may need to be euthanized.
Unfortunately, it is difficult to know how much trash needs to be cleaned up. According to one estimate, national parks threw away 100 million pounds of trash in 2015. When the parks reopen, employees will have to take care of this mess. The National Park Service already has a backlog of $11.6 billion for different infrastructure programs. In addition, the parks are missing out on $400,000 in revenue during each day of the shutdown. Now, park officials will have to devote more money to cleaning up the mess instead of finally taking care of deferred infrastructure projects.
Some of the damage can be cleaned up in a few days or weeks. In other cases, the damage may last for years. As the shutdown continues, the repair costs are only going to increase. Meanwhile, local businesses and tourism companies are paying a high cost for the government shutdown. The full extent of the damage will be unknown until the parks reopen, but local businesses are already feeling the burden.
What are you thoughts on how the shutdown is affecting our parks? Leave us a message below!
About Park Warehouse
Park Warehouse supplies high-quality commercial site furnishings to parks of all sizes throughout the United States. Parks can purchase benches, bike racks, picnic tables, trash receptacles, bleachers, lockers, grills, dog park equipment, structures, message centers, umbrellas, traffic equipment, and more.