Get our Dog Park Catalog
We think you'll love our dog park equipment just as much as we do! Whether you're adding a dog park to an existing park or planning on offering a new amenity in your community, Park Warehouse has the dog park solution for you. We will email you a copy of our PDF catalog and if you want a printed version of the dog park catalog mailed to you, we give you that option as well.

We also run specials throughout the year, including our $100 off kit-promo - just signup below.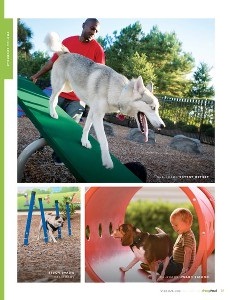 Get Your Catalog

Request our Catalog & Save $100
We are currently in the process of creating our 2019 catalog, as an incentive to increase our catalog distribution we are offering customers making purchases of $1500 or more the opportunity to be the first to receive it and receive a special $100 off coupon.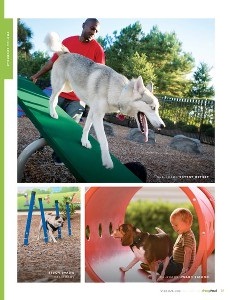 Get Your Catalog ... and Savings!

You Save:
$

903.00–

$

966.00 (22.43%-22.44%)
Fully welded and double sealed
Delivered Fully Assembled
Includes Non-Slip Steps with Lift & Slide design
6" deep and with taller legs so someone in a wheelchair can easily reach over and wash the dog from head to toe
Added restraints on front as well as the back to accommodate people who can't easily reach the back hooks
Ramp attached opposite of the plumbing



Save on bulk purchases
Park Warehouse can offer you substantial discounts on bulk orders. Whether you are ordering a bunch of benches or multiple trash receptacles we'll provide you with a very competitive quote that offers our best price guarantee.

Call, Chat, or Email us today to get the best pricing!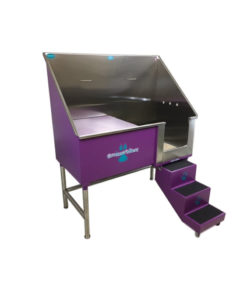 If you provide us with a recent quote (dated within the last 30 days) of the exact same product that we sell, we will beat your quote. Best price guarantee is good on delivered price only (i.e. total delivered price including any shipping charges).
Have a question about a product? Need some expert advice on which products to select for your facility? Leave the leg work to us and we'll provide you the best options for your locale and budget! Call us at
888-321-5334
Lead Times – Please click to see details & estimates
.
Lead times on products vary, from 1-2 days to up to 3-4 weeks. Most products ship in less than 3 weeks and most standard colors of product are on a quickship program of shipping in less than 5 days. For an exact date, please call us at
888-321-5334
– we will work towards meeting any deadline that you have!
---
Accessories for Elite Tub Items