You Save:
$

130.00–

$

1,318.00 (20.02%-20.22%)
Cast Aluminum with Clear Anodized Finish
Available in 20, 60, 100 and 250 Unit Kits
Includes Masonry Drill Bits, Drive Keys, & Hole Brushes
Includes Parts, Anchors and Epoxy
Available in: 1/2" Radius, Chamfer, Flat Wall Art
2 Different Designs (3 for Wall Art: 2 frogs, 1 dragonfly)



Save on bulk purchases
Park Warehouse can offer you substantial discounts on bulk orders. Whether you are ordering a bunch of benches or multiple trash receptacles we'll provide you with a very competitive quote that offers our best price guarantee.

Call, Chat, or Email us today to get the best pricing!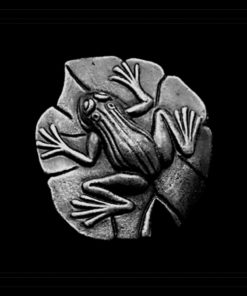 If you provide us with a recent quote (dated within the last 30 days) of the exact same product that we sell, we will beat your quote. Best price guarantee is good on delivered price only (i.e. total delivered price including any shipping charges).
Have a question about a product? Need some expert advice on which products to select for your facility? Leave the leg work to us and we'll provide you the best options for your locale and budget! Call us at
888-321-5334
Lead Times – Please click to see details & estimates
.
Lead times on products vary, from 1-2 days to up to 3-4 weeks. Most products ship in less than 3 weeks and most standard colors of product are on a quickship program of shipping in less than 5 days. For an exact date, please call us at
888-321-5334
– we will work towards meeting any deadline that you have!